2019 Faculty: Session Two
Session Two faculty will be announced spring of 2020
Sara Mishler Martins
Dance Director
Sara Mishler Martins is a choreographer, dance educator, and performer who was born and raised in Portland, Oregon. She began her dance training at age 3, performed extensively in both dance and musical theatre, and is an alumna of the acclaimed Jefferson Dancers. Martins holds a BA in Dance from UCLA, where she was fortunate to study and work with many internationally renowned choreographers. As a freelance performer and choreographer in L.A., Martins worked in theatre, concert dance, industrials, film, and television, and she served as the associate director of dance at the prestigious Buckley School. Martins' choreography has been presented in China and France, and on many Portland stages, including Lakewood Theatre Company, Triangle Productions, Spectre Productions, Staged, Portland Center Stage, and Oregon Children's Theatre. Her work has garnered critical praise, as well as multiple Drammy and PAMTA nominations and awards for Outstanding Choreography. Sara also serves as the choreographer for the Portland Gay Men's Chorus their dance subgroup. She has taught multiple dance styles at Northwest Academy, NW Dance Project, Polaris Dance Theatre, and currently teaches tap at da Vinci Arts Middle School. Sara is thrilled to join the YMA family this year!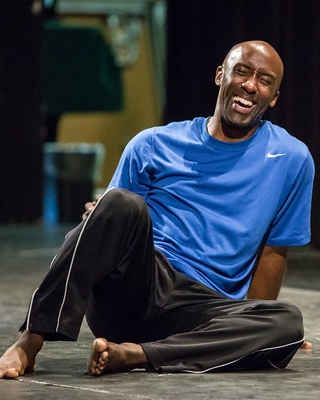 Sekou Soumah (Derrell Walker)
African Dance Instructor
Derrell "Sekou Soumah" Walker is a Portland, Oregon native and a strong presence in the West African Drum and Dance community. He is the perfect blend of drum and dance; Western and West African. He effortlessly inhabits the highest levels of Mandingue drum and dance, and blends these skills with his American roots and a deep knowledge of the Mandingue culture.
The embodiment of these traits combined with a natural gift for teaching and mentoring make Sekou one of a kind. Africans and non-Africans alike respect him worldwide. This is reflected in Sekou's starring as both a dancer and a percussionist in Moustapha Bangoura's Tinkanyi instructional dance videos in 2003. In 2004 Sekou received his teaching certification from Mamady Keita and Tam Tam Mandingue, followed by a teaching diploma in 2008.
Sekou began his dance career in 1998, after several years of training as an athlete. The path from athlete to dancer is an unusual one. As a result of thousands of hours spent training and competing in track & field and baseball, Sekou possesses a grace and power in dance that is rare, particularly amongst American-born African dancers. Sekou continues to refine these skills through performing and teaching dance all over the United States and internationally in countries including Scotland, Singapore, Mexico and Bali.