2019 Faculty: Session One
Session One faculty will be announced spring of 2020
Michael gesme
music program director/
orchestra director
Michael Gesme is Professor of Music and Chair of the Fine Arts and Communication Department at Central Oregon Community College in Bend, Oregon. He is the conductor of the Central Oregon Symphony, the Cascade Winds Symphonic Band and teaches various courses in music theory, ear training, music history, and conducting. In addition, Michael directs the Central Oregon Chamber Orchestra and is the principal conductor for OperaBend. He received his bachelor's degree from Luther College (Decorah, IA) and his master's degree in orchestral conducting from the University of Missouri-Columbia. Michael has been involved with YMA for more than a decade and his children, Alex and Zeta, grew up attending first session during the summers. Zeta is currently serving as a YMA senior counselor.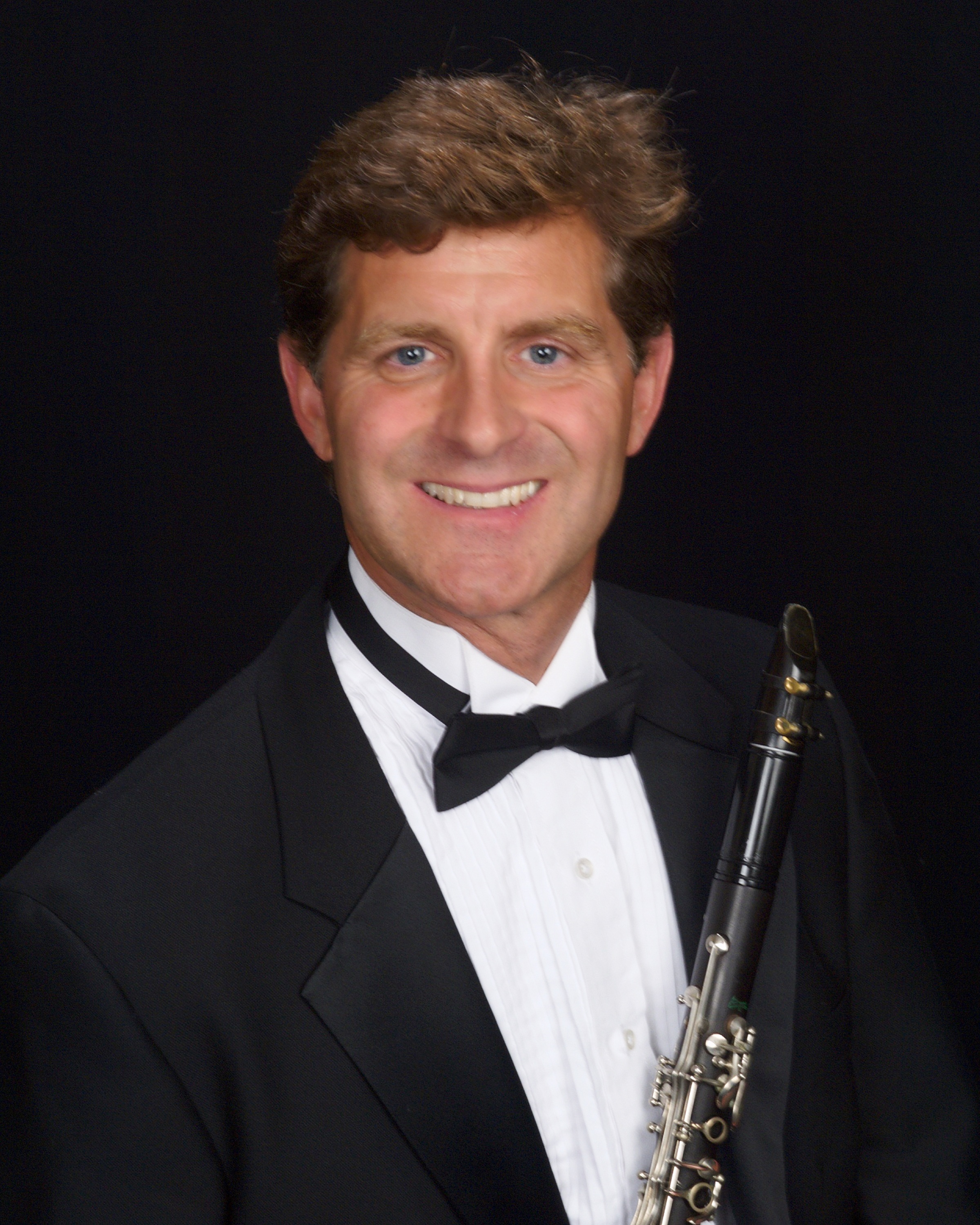 Scott wright
band director
Clarinetist Scott Wright is the Professor of Clarinet at the University of Kentucky, a position he has held since 2002. He is also a member of the esteemed McCracken Faculty Wind Quintet, and Chair of the Winds—Percussion—Jazz Division in the School of Music. In a career spanning nearly three decades, Dr. Wright has performed and taught in a wide variety of settings including the public schools, universities, chamber and orchestral ensembles, and as a soloist. He has been featured as both a conductor and clarinetist the conferences of the International Clarinet Association, National Band Association, College Band Directors National Association, the International Double Reed Society, the National Collegiate Choral Organization, the Midwest Clinic, and the American Choral Directors Association. Since 1997, he has appeared frequently with pianist Linda Halloin (Duo Pegasus) as a guest artist, and has presented numerous concerts and masterclasses at colleges and universities throughout the country as well as in Europe, Canada, and Asia.
Dr. Wright keeps busy as a conductor and soloist with high school and middle school bands and serves as clarinet instructor and band director at music camps and festivals in Wisconsin, Oregon, and Kentucky, as well as a clarinet instructor and consultant for the American Band College-Sam Houston State University. Dr. Wright holds degrees from the University of Michigan and Arizona State University, and he is a Selmer Performing Artist.
blake applegate
choir director
Blake Applegate is the Director of Cantores in Ecclesia, assuming leadership of the organization upon the retirement of his father, Dean Applegate, in the spring of 2010. Prior to his appointment as Director, Blake served as Assistant Director, conducting the adult and children's choirs not only locally but while on tour in Europe. A highly respected singer as well as choral director, he has sung widely throughout the Portland metropolitan area with groups such as Capella Romana, the Trinity Consort and the Portland Baroque Orchestra. For over a decade he has been a member of the Schola Cantorum at Holy Rosary Church, where he serves as principal cantor for the parish. He and his wife, professional musician Anna Song, are the parents of two and deeply committed to the musical education and training of children and young adults.
Anna Song has been directing choirs and teaching music in the Portland area since moving to Oregon in 2001. She holds a B.A. in composition from UCLA, an M.M in Choral Conducting from Yale University, and an Ed.D in Music Education from Teachers College, Columbia University. She has studied with Dennis Keene at the Keenefest Choral Institute and has appeared at the Oregon Bach Festival as a conducting fellow with Helmuth Rilling. Dr. Song is currently Associate Professor of Music at Linfield College where she serves as the Director of Choral Activities. A lover of early music, she is also Co-founder and Artistic Director of In Mulieribus, a professional women's vocal ensemble that has presented its own concert series in Portland for over a decade.
JOHN HUBBARD
STRING ORCHESTRA Director
John Hubbard is a graduate of the North Carolina School of the Arts and the University of Southern California, where he studied with Marian Davies, Eleanore Schoenfeld, Gabor Rejto, and Ronald Leonard. In Los Angeles he was a member of the Pasadena Symphony for ten years, during which time he also worked with the Los Angeles Chamber Orchestra, the Los Angeles Music Center Opera Orchestra, the Long Beach Symphony, and the Los Angeles Philharmonic. In Portland since 1989, John has acted as principal cello for the Portland Opera and Oregon Ballet Theatre Orchestras, as well as the Columbia and Newport Symphonies, and the Cascade Music Festival. Between 1990 and 2000 he toured, recorded, and performed over 200 concerts with the Oregon Symphony under conductors, such as James DePriest, Sergiu Comissiona, and Julius Rudel. During that time he also conducted the Young String Ensemble of the Portland Youth Philharmonic. Currently, he maintains a private cello studio, as well as teaching and coaching chamber music at Reed College. John is thrilled to perform with his YMA colleagues, Casey Bozell and Chris Engbretson in the Piano Trio, Hammers and Bows.
CASEY BOZELL
CHAMBER MUSIC PROGRAM DIRECTOR
Casey Bozell, violinist, is a diverse and energetic performer based in Portland, Oregon. She is an active solo, chamber, and orchestral player, and is the concertmaster of the Newport Symphony in Newport, Oregon. She also holds positions with the Portland Opera Orchestra and Oregon Ballet Theater. She has been invited to perform solo guest artist recitals at the University of Northern Colorado, Eastern Oregon University, and Linfield College, and has performed as a soloist with the Newport Symphony, Beaverton Symphony, Linfield Chamber Orchestra, and the Central Oregon Chamber Orchestra. She has served on the faculty of the Young Musicians and Artists summer camp since 2010, and is a founding member of the Portland-based piano trio Hammers and Bows. Her compositional recital series have led to world premiere compositions by local talents Thomas Barber, Amelia Bierly, Douglas Detrick, and Nora Ryan.
She is the director of the Casey Bozell Music Studio and has directed the Concordia University String Ensemble sinc 2010. Casey's former teachers include Gerardo Ribeiro, Richard Fuchs, and Harold Wippler. She received her Bachelors of Music Performance from the University of Northern Colorado, and her Masters of Music Performance from Northwestern University. She plays on an 1874 Frederic Diehl violin.
CATÓN LYLES
AFRO-CUBAN RHYTHM DIRECTOR
Catón Lyles has been active on the local music scene for over 40 years. As a musician and actor he has been featured on national and international television, in commercials, documentaries, and episodic programming. Catón specializes in traditional West African and Afro-Cuban styles of hand drumming, and continues to be a dance accompanist working with several school districts and world-renowned choreographers and dance educators. Currently he is performing with various groups including, Trio Ecletique d' 903; the Crazy 8's; Sebe Kan Youth Dance Co, Sally Harmon,Tasha Miller, The Gary Ogan Band and teaches privately and at Rhythm Traders in Portland. Catón also serves as camp manager at Caldera.